Respect. Protect. Fulfill: Three words that can bring real change and real results for women & girls in Rwanda
Every day, hundreds of thousands of girls around the world are harmed physically or psychologically, with the full knowledge and consent of their families, friends and communities. And without urgent action, the situation is likely to worsen. These are the findings of UNFPA's flagship 2020 State of World Population report. The report examines the origin and extent of harmful practices around the world, and what must be done to stop them.
This years' State of World Population report entitled, "Against my will: defying the practices that harm women and girls and undermine equality" cites at least 19 specific practices against girls and women that have been almost universally denounced as abuse and violations of human rights, ranging from breast ironing to virginity testing.
"As UNFPA's State of World Population report shows, there's no need to imagine these scenes--because they are all real. And they play out tens of thousands of times a day. Every day. All over the world" Said Dr Natalia Kanem, UNFPA Executive Director in her global statement at the Launch of SWOP 2020.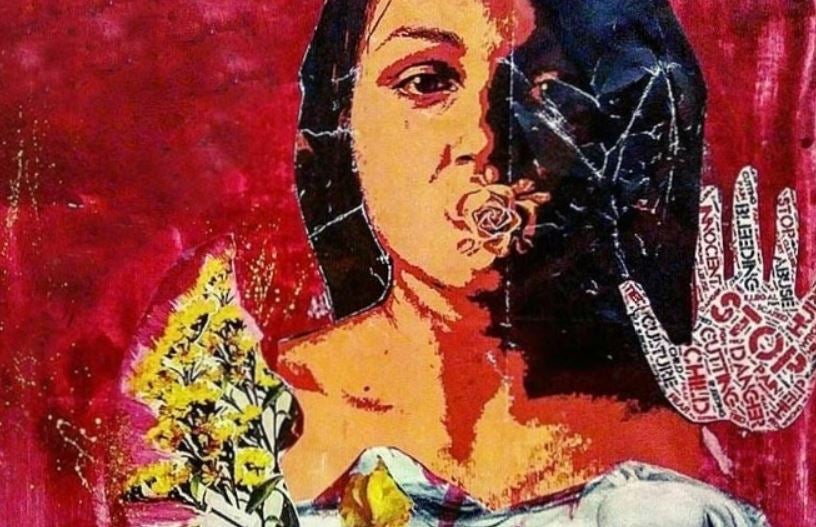 In Rwanda, we've made progress in slowing the rate of gender based violence but the Journey is still long.  4 in 10 women and 2 in 10 men aged 15-49 years report having experienced emotional, physical, or sexual violence from their spouse (DHS 2015). Young girls in Rwanda bear the brunt of sexual violence compared to their male counterparts; the percentage of girls aged 15-19 who ever experienced sexual violence is 14.5% when that of boys of the same age is 2.8%. The percentage rises sharply among girls aged 20-24 to reach 25.3%, while for boys it is 8.3%. Sexual violence puts women and girls at risk of contracting STIs, including HIV, and unintended pregnancy and warrants targeted interventions. On the other hand, boys aged 15-19, tend to suffer from physical violence compared to girls (24.4%: 28.2%). As boys grow older (20-24), the percentage increases to 40.7 compared to 28.2 for girls of the same age.
On the other hand, according to DHS data (RDHS 2015), the proportion of adolescent girls (15-19 years) who have begun childbearing has increased in the last 10 years and is now at 7.3 % (up from 6% in 2010). When the girls reach age 19, this figure rises to 21%.
It is in that line that UNFPA Rwanda and partners customized the global theme to reflect these two most relevant issues for Rwanda and came up with the following focus: "Against My Will: Defying GBV and Child Defilement that harm women and girls and undermine equality." UNFPA is conducting a 2-week campaign in Rwanda to raise awareness on the importance of ensuring sexual and reproductive health and rights, especially for women and girls. The campaign kicked off Monday 30th June, with a dynamic webinar to officially launch the SWOP 2020 report and discuss the situation of Gender Based Violence (GBV) and Teenage pregnancies in Rwanda. The campaign will also celebrate the World Population Day on 11th July 2020
"We have planned with partners a number of virtual and media activities for our 2-week campaign. While the COVID-19 pandemic certainly makes our job harder and more urgent as so many more girls are now at risk; we cannot stop until the rights, choices and bodies of all girls are fully their own. Not even the COVID-19 pandemic can get in our way." Proclaimed Mr. Mark Bryan Schreiner, UNFPA Representative in Rwanda.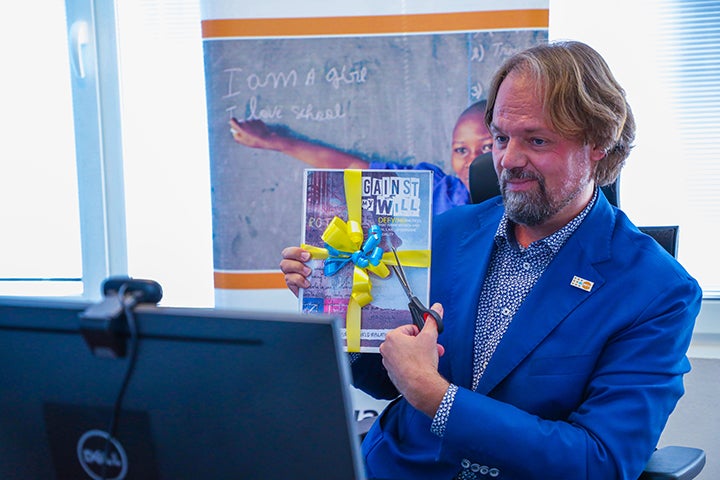 The Government of Rwanda has already taken remarkable steps to end GBV and teen pregnancy; enacting and enforcing laws to stop them. Laws are, however, just a starting point. And in some cases, laws can have the unintended effect of driving these practices underground. UNFPA's goal is to end harmful practices by the end of this decade. This is also a goal of the international community and is a target of the United Nations Sustainable Development Goals.
 "Today, the 2020 SWOP reminds us that - as we start the "decade of action" to realize the Sustainable Development Goals are achieved by 2030 - we need to bring our focus on ending harmful practices, which prevent women & girls to fulfill their potential and achieve equality": Schreiner added.

What these diverse harmful practices all have in common is that they are rooted in gender inequality and a desire to control women's bodies and lives. Though they inflict a devastating array of harms on individual women and girls, the harms inflicted on the world at large, and on future generations, may be greater still.
"Harm is a discrimination today, and trauma for a life time" said Anisie Byukusenge, a young visually-impaired advocate for SRH & Rights for persons with disabilities and one of the speakers at the webinar.
Decades of experience and research show that bottom-up, grassroots approaches are better at bringing change. Rwanda has made tremendous efforts and has achieved outstanding results in terms of gender equality, and equal opportunities for women and girls. As well as services in place to fight GBV, such as the Isange One Stop Centers. Yet, more is to be done to ensure no one is left behind.
"We must tackle the problem by tackling the root causes, especially gender-biased norms. We must do a better job of supporting communities' own efforts to understand the toll these practices are taking on girls. Because communities themselves are best suited to transform themselves." Said Dr Natalia Kanem in her global statement.
"Our role at UNFPA is to support communities by facilitating conversations – like today. Youth must actively engage, men and boys need to use their privilege to raise the value of girls around the world and demand equal treatment." Mark Bryan Schreiner added.




Artwork by Fatma Mahmoud Salama Raslan.



Three words sum-up the UNFPA's 2020 SWOP Report- "Respect. Protect. Fulfill."
 Respect of all women and girls and their rights, Protect them by enforcing laws against harmful practices; and ensure human rights & International treaties are Fulfilled. Three words that can bring real change and real results for women & girls.
The pandemic has vast impacts on the lives of girls and their families. From economic hardships and school closures to the loss of access to health services and community programmes. While the pandemic certainly makes our job harder, it also represents an opportunity to reimagine the future and build back better.