You are here
Country Representative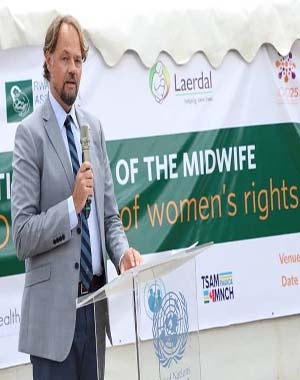 Mark Bryan Schreiner
Mark has served as UNFPA Representative to Rwanda since January 2017.  Prior to his appointment he served as Deputy Director of the UNFPA Pacific Sub-Regional Office supporting the UN's work in 15 Pacific Island Countries. 
A career UN Official with expertise in leadership, strategic planning and programming, Mark brings 19 years' experience from the Africa and Asia & Pacific regions having served as UNFPA Representative ai to Pakistan and Eritrea, UNFPA Deputy Representative to South Africa; and supported UN Reforms as Regional Programme Specialist to the UN Regional Directors Team for East & Southern Africa.
He started his UNFPA career in 2002 with UNFPA Nigeria and the Africa Division at Headquarters in New York.   Mark has also worked with the United Nations Environment Programme in Kenya and the United Nations Economic and Social Commission for Asia and the Pacific in Thailand.  Mark is married and a national of Canada.