Phase 2 of the Innovation Accelerator (iAccelerator) was launched in Kigali, Rwanda, on 20 September at Westerwelle Startup Haus. The iAccelerator is a mentorship driven acceleration programme supporting young entrepreneurs with seed funding, training and skills development to generate innovative solutions. The focus is on challenges related to sexual and reproductive health and rights while promoting social entrepreneurship among young people.
"We first launched the iAccelerator at the end of 2016, an initiative designed by UNFPA and implemented by the Imbuto Foundation to empower young people to find solutions to their own challenges, in particular those affecting their access to sexual and reproductive health information and services. The iAccelerator was not conceived as a one-time initiative and we are delighted today to launch the first of 4 new cycles, over the next 4 years." - Mark Bryan Schreiner, UNFPA Rwanda Representative.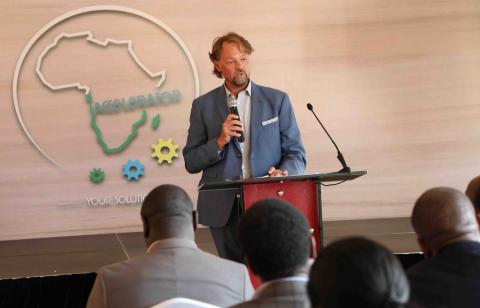 In 2019 UNFPA joined the Rwanda Ministry of Youth and UNDP, with funding from the Korea International Cooperation Agency (KOICA), to support the scaling-up of the YouthConnekt initiative in Rwanda. The initiative focuses on increasing access to decent jobs for young people as well as promoting their sexual and reproductive health.
"Based on the achievement of the iAccelerator Phase 1, implemented by Imbuto Foundation and UNFPA, KOICA Rwanda office took initiative to support the second edition as the most effective and efficient way to scale up the project and help adolescents and youth in Rwanda to have increased access to adolescent sexual and reproductive health services & information, to adopt healthy and safe attitudes and behaviors." - Aaron Kim, Deputy Country Director, KOICA Rwanda.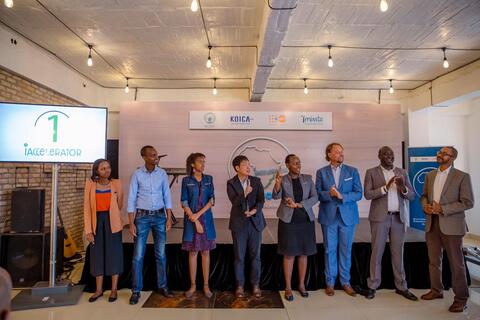 Phase 2 challenge
The iAccelerator generates innovative, youth-led solutions for youth in Rwanda to adopt healthy and safe attitudes and behaviours. As per national data, teenage pregnancy rates have increased from 6.1% in 2010 to 7.3% in 2015 (RDHS 2014-2015): in line with government priorities, this year's iAccelerator Challenge will focus on tackling the issue of teenage pregnancy, as a way to encourage young people to think critically and creatively on how to address issues related to their sexual and reproductive health and rights. 
"Preventing and responding to the issue of teenage pregnancy requires a multi-sector and multi-partner approach. Together we have made notable steps in responding to teenage pregnancy and its ripple effect. But we still have a long way to go. The iAccelerator programme is a reflection of both this realisation, and the belief that we have what it takes to solve this issue once and for all." - Geraldine Umutesi, Deputy Director General, Imbuto Foundation.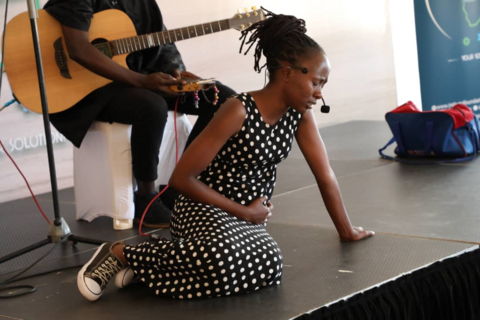 How to become the next iAccelerator finalist
Sylvain Muzungu Hirwa, founder of Tantine, one of the finalist projects of the first phase of the iAccelerator, shared with the audience the progress made since participating in the acceleration programme. He highlighted the support and visibility provided by partners to ensure new opportunities and increased visibility for the project, and encouraged all youth to apply with new and innovative ideas. Learn more on iAccelerator programme and past winners  - Solutions for Young People, by Young People.
Applications are open to all Rwandan nationals, as well as residents of Rwanda, between the ages of 18-30 years. Innovators can apply online http://www.imbutofoundation.org/iaccelerator/apply.html. Applications close on 20 October, 2019 (11:59pm Kigali time).
Best of luck to all participants and we look forward to meeting the new cohort of Rwandan iAccelerator innovators soon!