Improving young people's access to sexual and reproductive health knowledge and services remains an important goal for Rwanda. The M4RH initiative is a smart and innovative solution designed to give young people in Rwanda access to accurate information about sexual and reproductive health. M4RH is an automated, interactive, and on-demand SMS system that provides basic information ranging from topics on puberty, sex and pregnancy, HIV and Sexually Transmitted Infections (STIs) in a medium that is widely accepted and used by youth.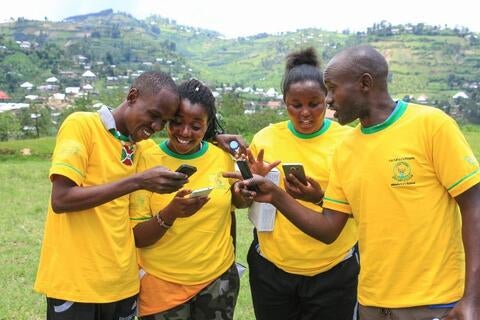 The initiative is reaching as many young people as possible as there is no need to log onto the internet to receive information. As not many youths have smart phones, M4RH ensures youth receive messages through SMS and information is shared in one of the country's official languages – Kinyarwanda.
With information in their hands, youth are taking responsibility to not only learn, but to make informed decisions, securing their health for a better future.