According to UNFPA's State of World Population Report 2021, only an estimated 55 percent of girls and women globally can make their own decisions about sex, contraception, and health care, according to recent data, and too few adolescents have access to comprehensive sexuality education. 
Digital technologies are fueling explosive growth, innovation, and connection around the world. But these tools are also creating new kinds of inequalities. Adolescent girls are less likely to use the internet, and some may see barriers to these technologies as protection from online predators. Yet steering girls away from digital tools only limits their access to essential information and services and robs them of the ability to make informed decisions for themselves, their bodies, and their futures.
"I don't know Facebook or WhatsApp. I don't use it." A teen mother from remote Nkombo Island in Rusizi District, Rwanda narrates to her colleagues during the celebrations to mark the International Day of Girl Child this month.
With the proliferation of mobile technology, and its popularity among young people, mobile phones offer a novel and accessible platform for a discreet, on-demand service providing Sexual and Reproductive Health. Rwanda has taken significant steps to improve the inclusion of youth in the country's development and centered their participation in technology and innovation. UNFPA and partners work with girls and boys to develop digital tools that deliver sexual and reproductive health information and services and empower those most left behind. Projects assist in supporting the Government of Rwanda to use M4RH (Mobile for Reproductive Health) through mobile technology to diffuse information on adolescent sexual and reproductive health as a catalyst in the reduction of unintended pregnancies, HIV infections, and other STIs. 
"The phones we use are also technologically advanced because they are very helpful for us to be able to access information." Uyisenga Peace, a young girl from the Kigeme Refugee Camp, told her colleagues.  
 "Girls are often the ones who get the most out of it because they don't always get a chance to get involved in technology. The only good thing is that they have to know that technology is not just for boys, girls are also concerned, and they all need to thrive; they all need to have knowledge and wisdom." Dushime Reine, a young girl from Mahama Refugee Camp, complimented.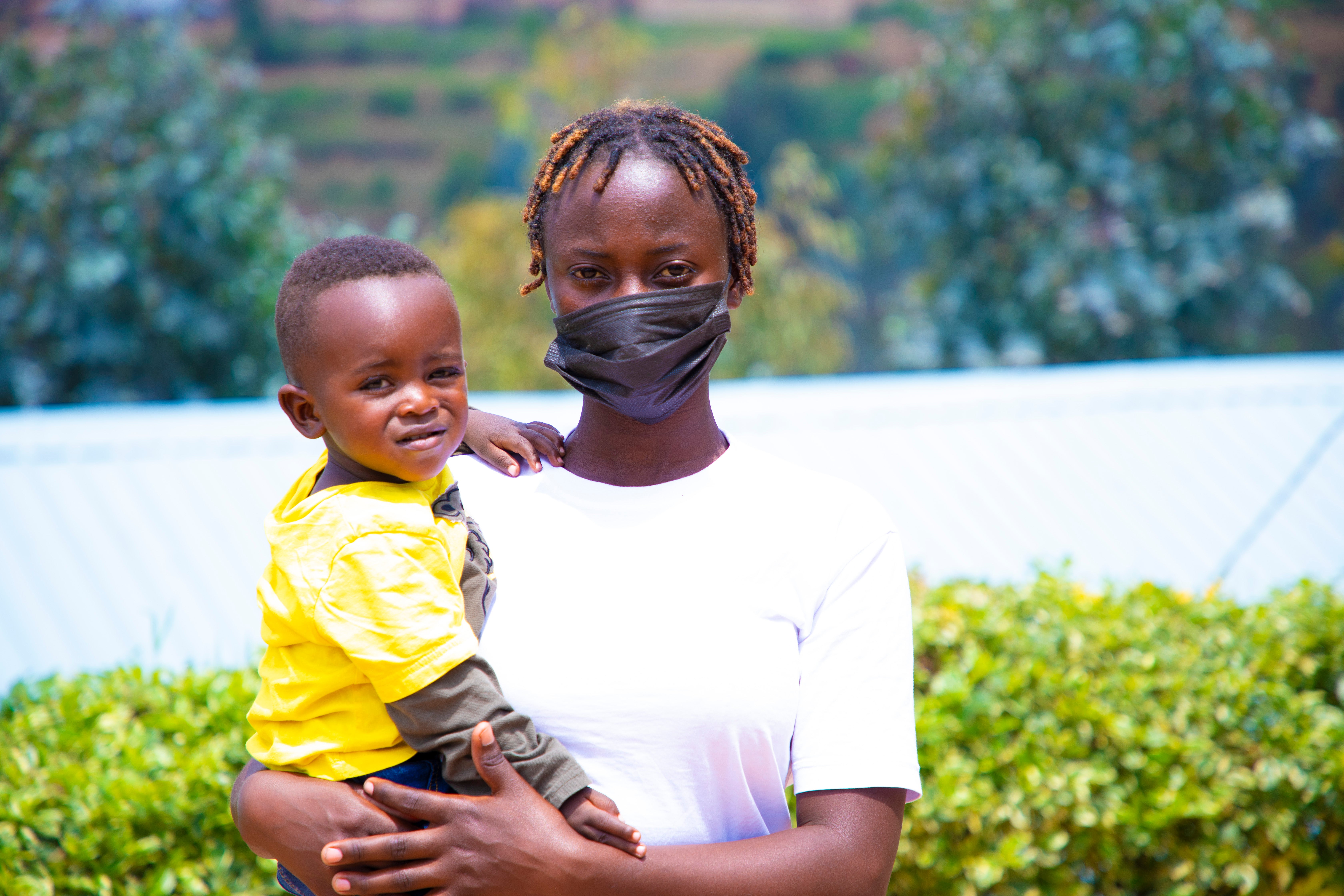 Uyisenga Peace holding his son, 2 at the celebration to mark the Internation Day of Girl Child. She encourages girls to be involved in technology
This year's celebration of the International Day of the Girl Child has been an opportunity to enhance awareness of girls' rights and take concrete actions towards the continued investment of efforts and resources towards the realization of girls' rights because it is essential to community and national development. 
"I sometimes see people with disabilities, who tend to be bullied. Now they don't even know what to do when they meet a boy. Most of the time, boys come to seduce them and have sex with them, leading to pregnancy. I think it is often the fault of the parents," Said Umugwaneza Justine, a young deaf girl 
"When I hear that there is a day to celebrate a girl child, I would think that anyone participating has some advice for me, especially on how to behave as a girl."  Said Tombola Francine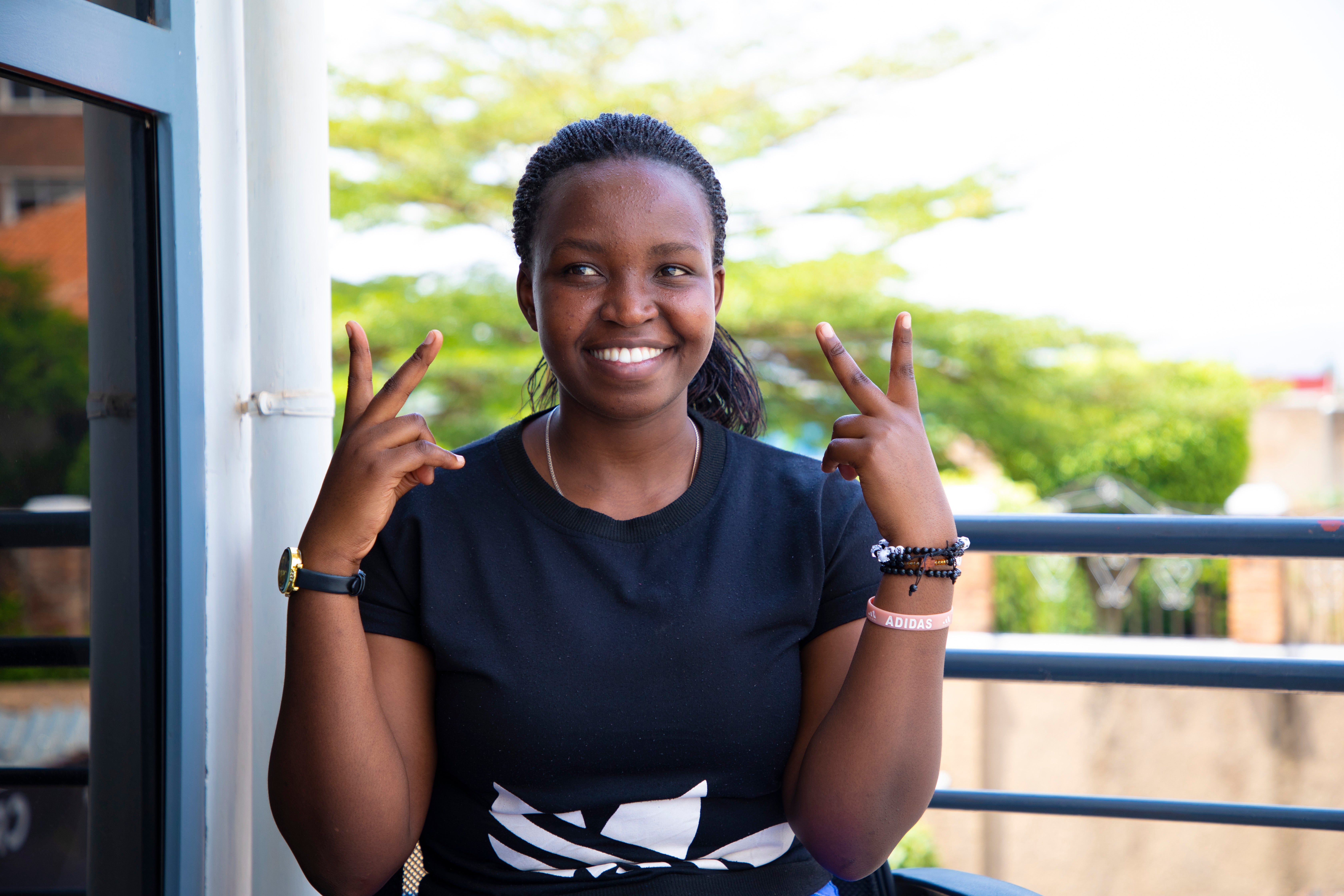 Umugwaneza Justine, a deaf young girl. She urges parents and the community to not let down their children with disabilities.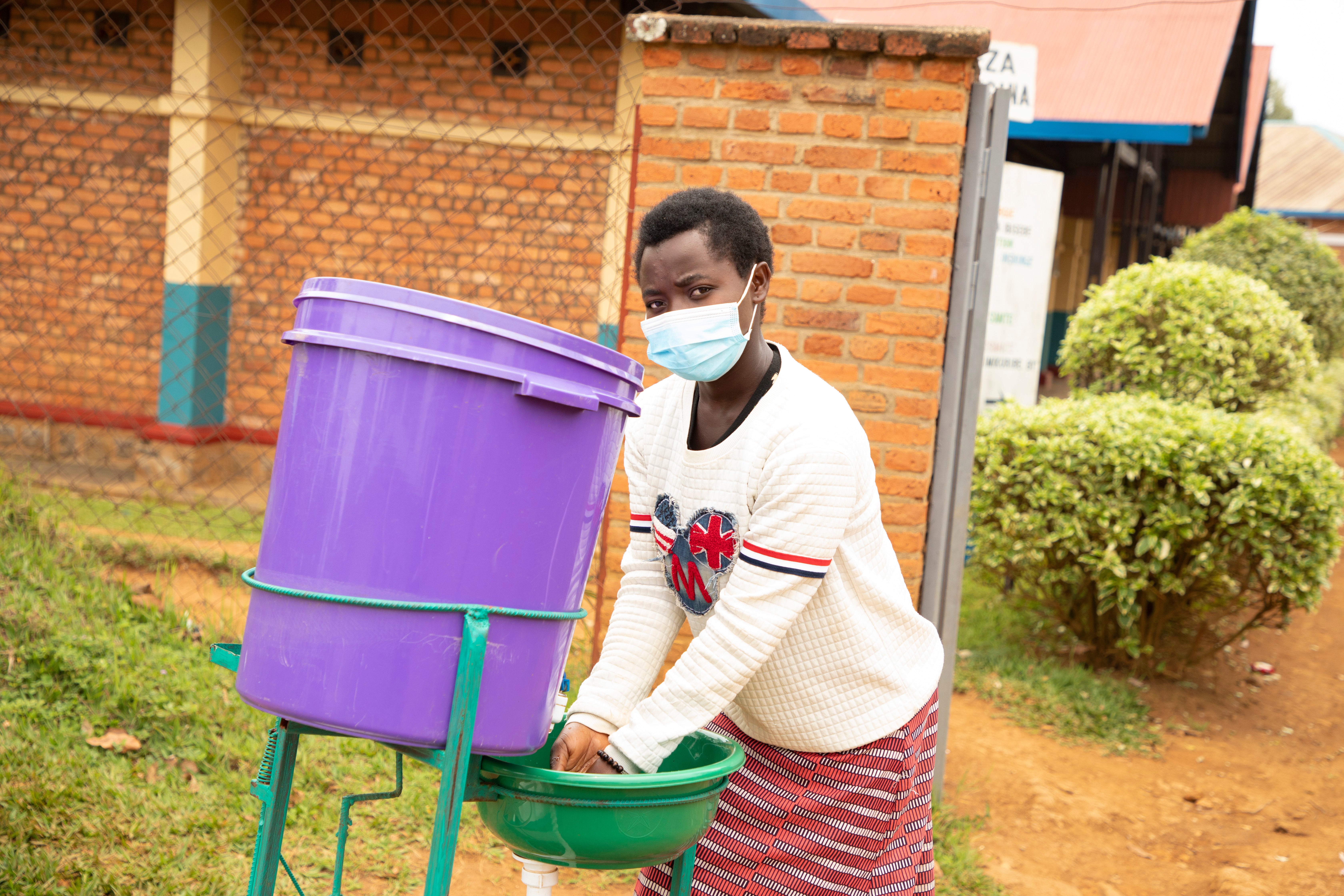 To Tombora Ferancine, joining the celebration to mark the International day of Girl Child is a chance to get some advice, especially on how to behave as a girl.
Girls' voices are seldom heard in decision-making opportunities at the household, community, and policy-making levels. Listening to girls' stories of their unmet needs and vulnerabilities relating to living in GBV relationships, unintended pregnancy, dropping out of school is an opportunity to inspire girls around the country to attain their full potential in life. 
"Compared to how I used to be, you may realize improvement and what has changed now. It is the best thing that gives me hope that it is going to the right place. That is why I am an agent of change in pursuit of girls' rights ." Said Dufitinema Eddy  
 "Now I feel safe because they encouraged me not to feel lonesome. I didn't know that a teen mother can go to where others are, to laugh, learn and talk." Said Nyirasafari Jaqueline
 "The first step is to understand who you are. If you are smart, don't rely on temptations. Yes, we want more like young girls, but that doesn't matter because our lives don't end there. There is another step we need to take, and we have other goals for ourselves." Said Dushime Reine, a young girl from Mahama Refugee Camp.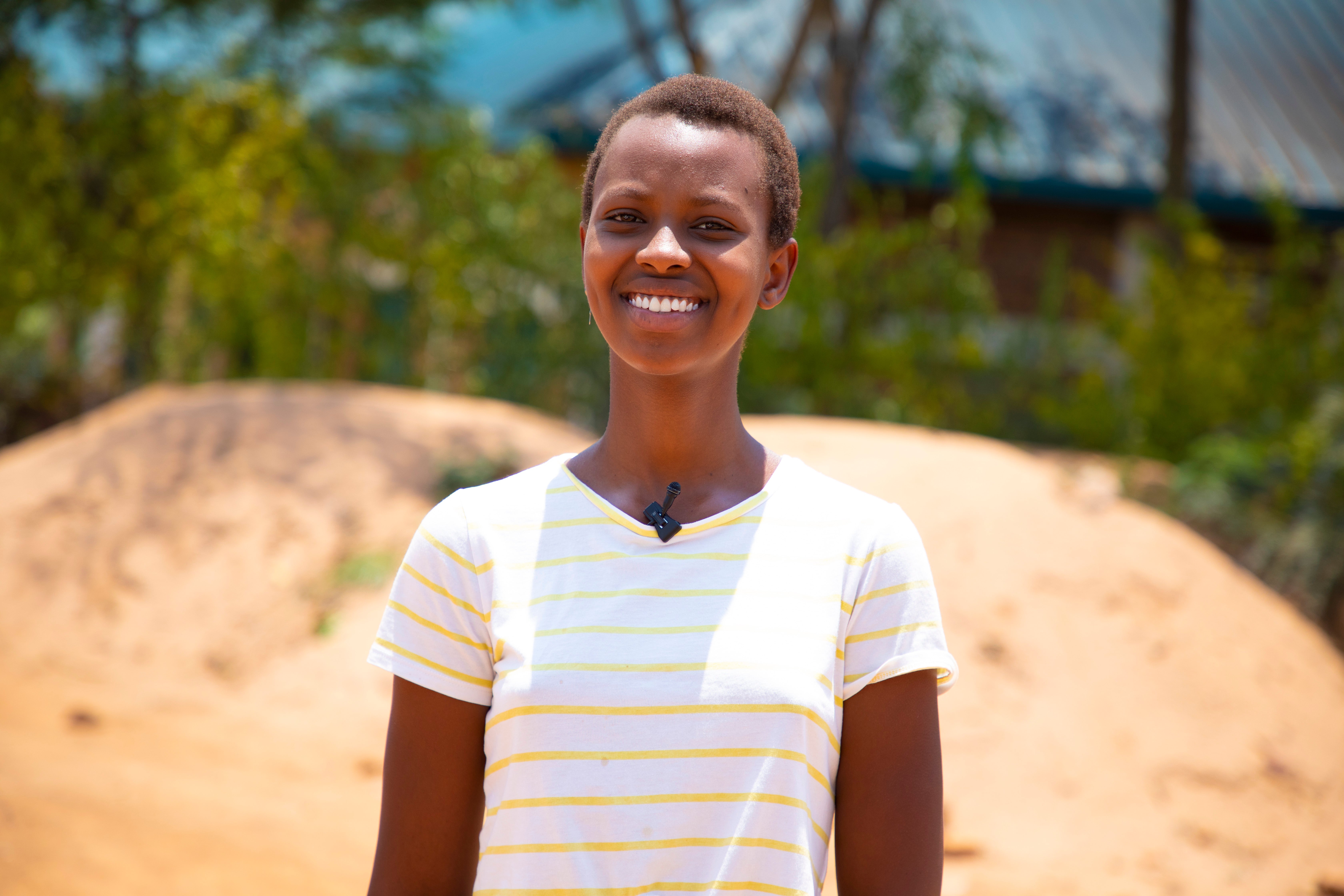 Dushime Reine knows that to overcome on temptations, a girl need to believe in herself, understand who she is and follow each step of life in order to achieve their goals 
The support from the aid agency of the Government of the Republic of Korea, the Korea International Cooperation Agency (KOICA), and United Nations Population Fund (UNFPA) and partners support a holistic approach to promote sexual and reproductive health rights for all, empowering individuals to make healthy choices and inspiring adolescents and youths to attain their full potential in life. This includes the support to conduct regular parent-adolescent communication (PAC) forums that bring together young girls and their parents.
"My advice to parents, even if they have a job or have a hard time, is to try to find a five to ten-minute conversation to give their child a way of life because our parents can provide trusted  information." Advice Dufitimena Eddy 
"What I feel is to be done is to advise the young girls to regularly visit health centers where there is a Youth Corner and seek advice on sexual and reproductive health issues to avoid those unplanned pregnancies." Uyisenga Peace, A young girl from, Mahama refugee camp
"Something you can help us with is to provide a lot of training for girls or help us look at something that girls often do to protect them from temptation; because there are times when you can carry that pregnancy because you were looking after something that you need and don't have it." Karuruta Belle Amie, a teen mother from the Kigeme Refugee Camp.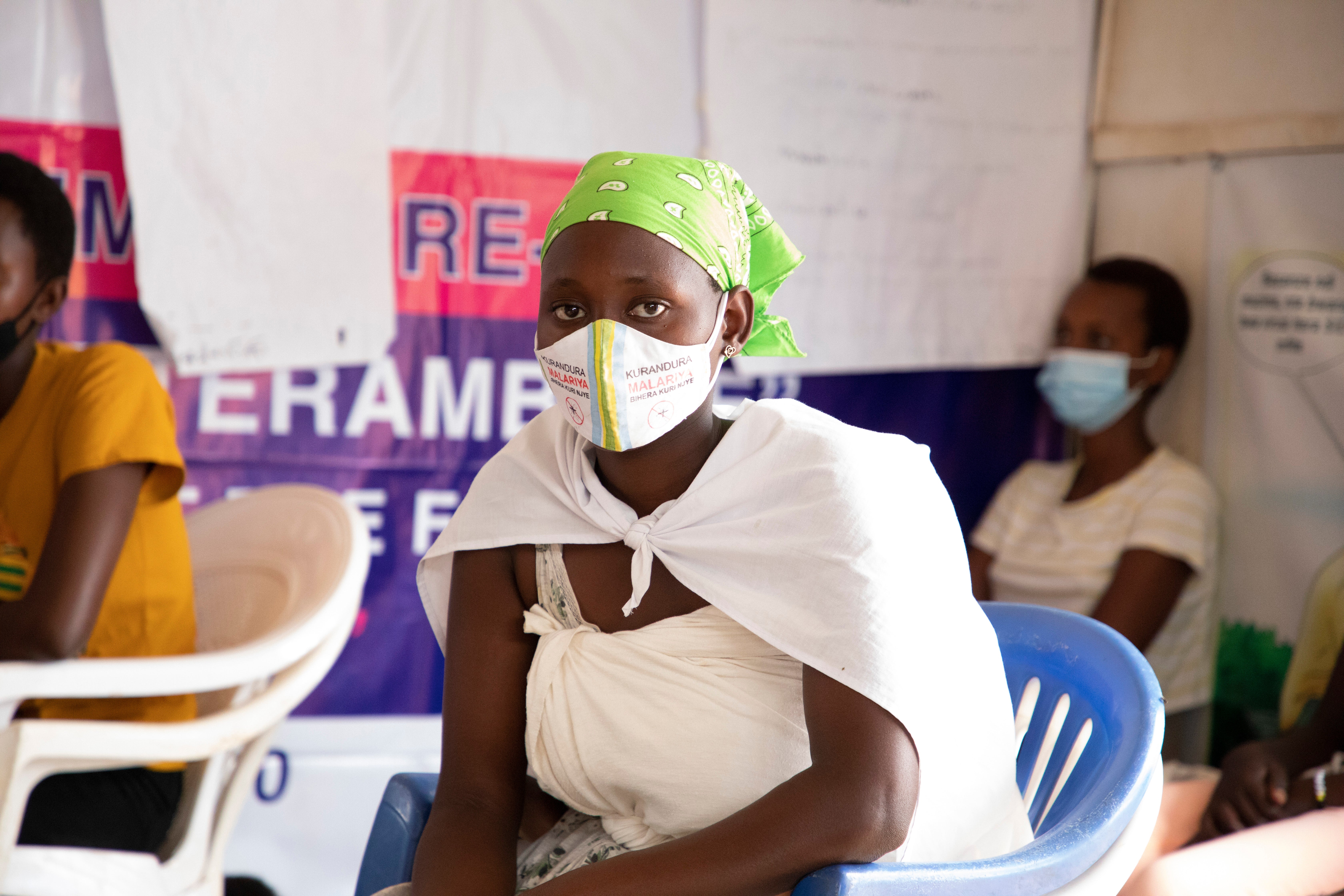 Karuruta Belle Amie, a teen mother from a Mahama refugee camp said that providing a lot of training for girls could help to protect them from temptation which may lead to carry pregnancy