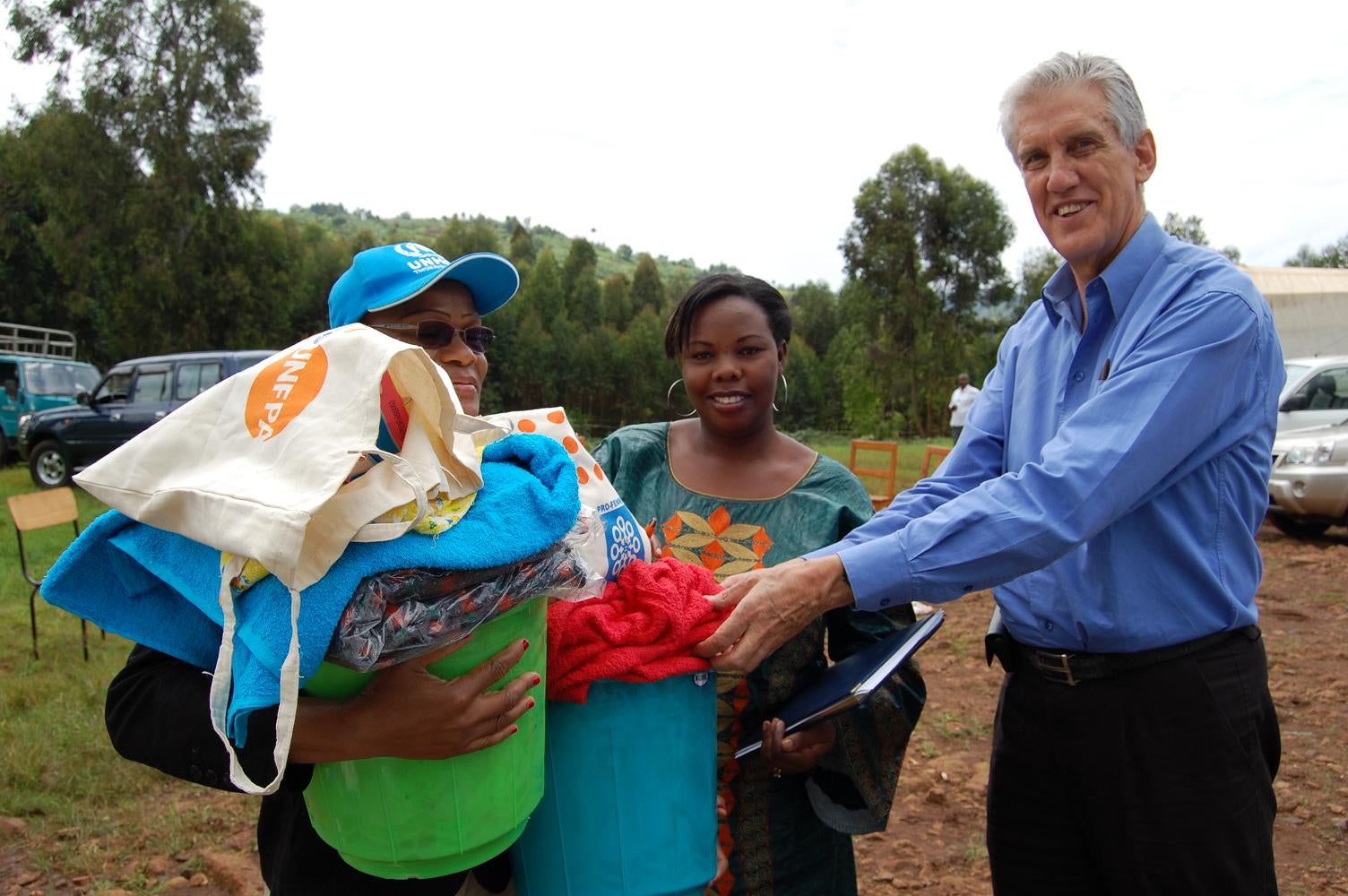 The activity is aimed at supporting women and their families while they resume their normal life back in their respective villages. The transit camp receives mainly returnees from the Democratic Republic of Congo (DRC), South Kivu Province.
The handover ceremony took place on 10 March 2010 in Nyagatare transit camp between the UNFPA Officer in Charge, Mr. Ian Howie, and the Head of UNHCR Office in Rusizi District, Ms. Eliane Amoussou. It was officiated by officials of Rusizi District; were also present representatives of Pro-Femmes Twese Hamwe, an umbrella of organisations for promotion of women, peace and development.
The 180 hygienic kits are worth 5,304,024 RwF ($9,338). They were produced by UNFPA in partnership with Pro-Femmes Twese Hamwe. Every kit contains a blanket, a kitenge cloth, towels, hygienic tissues, soap, sugar, nutritious porridge (SOSOMA) and other necessities.