he United Nations Population Fund (UNFPA) donated ICT equipment consisting of 60 computers, 60 printers and 60 Uninterrupted Power Supply units (UPS) to the National Institute of Statistics of Rwanda (NISR).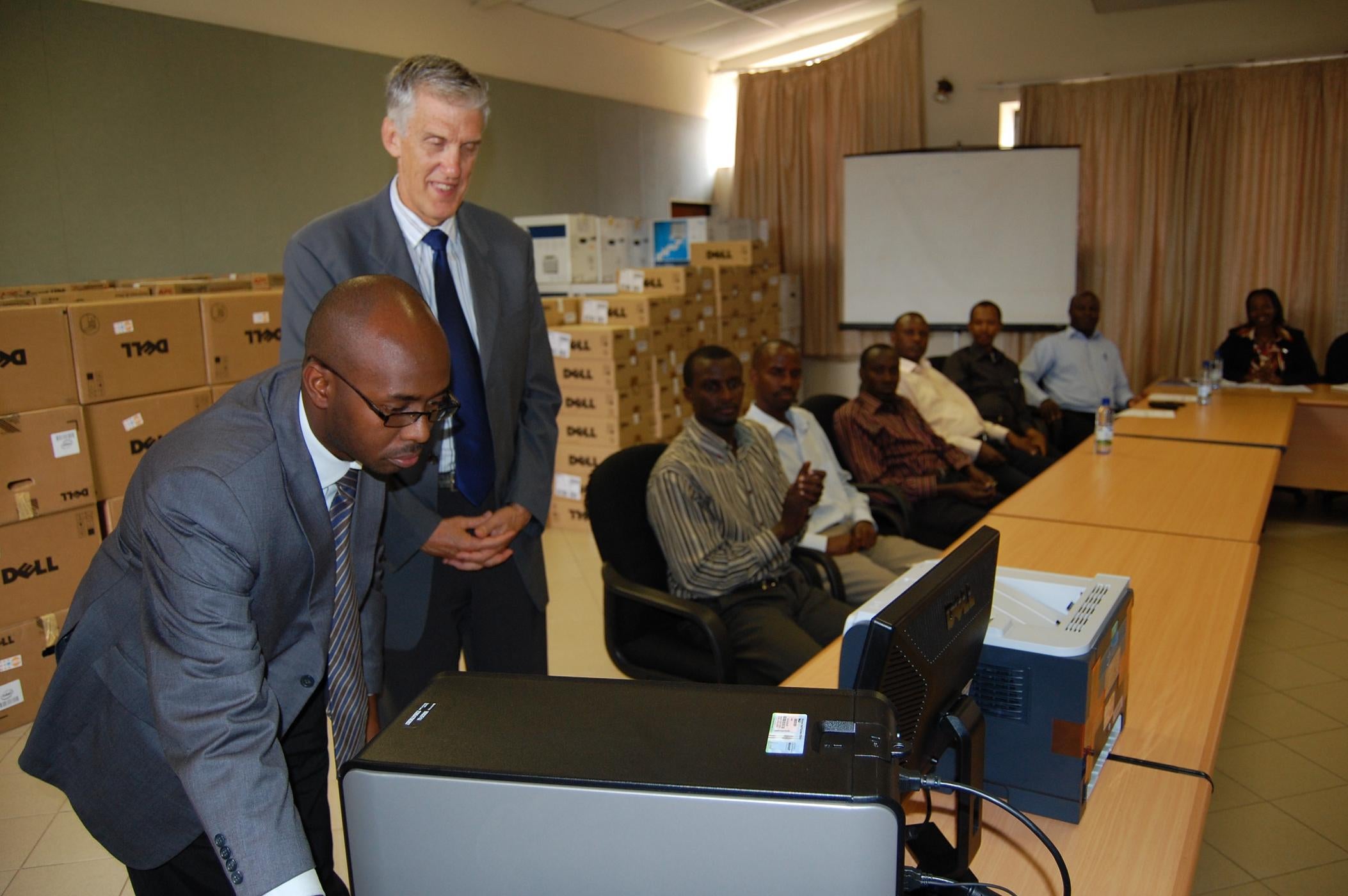 The handover function took place on January 14, 2010 at the NISR office.
Worth close to 35 million Rwanda francs, the equipment is intended to boost the civil registration process in the country.
Setting up a mechanism by which the government records the vital events of its citizens and residents is one of the priorities of the NISR.
According to the latest survey by NISR, the war and genocide of 1990s was found to have destroyed the civil registration mechanism in Rwanda. There were and continue to be many cases of unregistered births, deaths, marriages, adoption and divorces.
The survey also found that after the 2006 administrative restructure, many population related documents had been displaced and even lost in some regions of the country.
The donated consignment of equipment is the second batch of ICT tools given by UNFPA to go to all 416 administrative sectors of Rwanda.
"In addition to the 100 computers that we have already received, these new computers will be distributed to the other key areas of our institution to enable us perform with efficiency in the area of statistics." Yusuf Murangwa, the Director General of NISR said.
With this hardware, Rwanda is expected to have a continuous and permanent recording of the occurrence and characteristics of vital events pertaining to population in fast and efficient electronic data format.
"Building the country's capacity to produce reliable data has long been a priority for UNFPA. We will continue to support the collection and analysis of data on population and development-related issues and the work of the National Institute. Together they play a fundamental role in policymaking" said Ian Howie, UNFPA Officer-In-Charge.